Great performance for J/11S Jataka on Transquadra race!
January 5th, 2018
news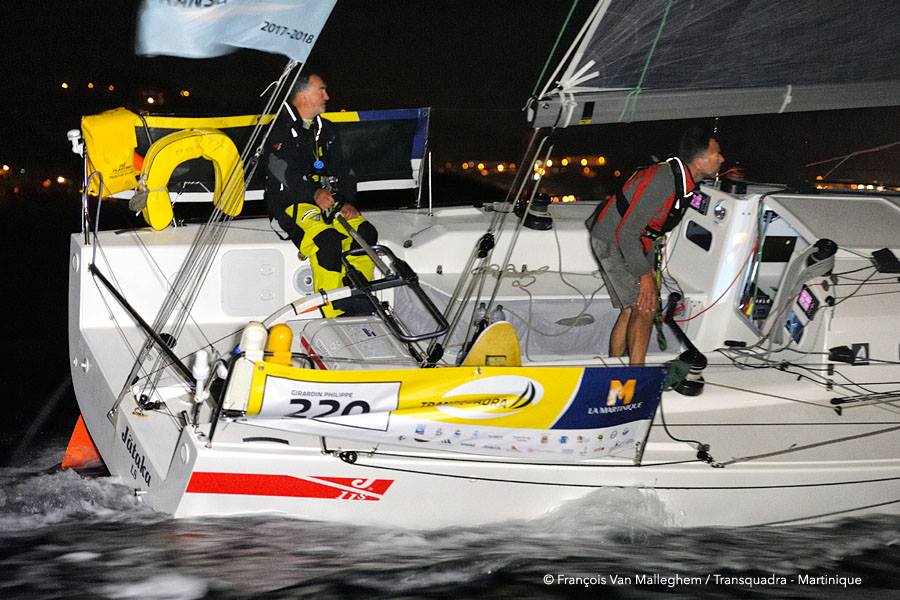 Left last 10th of February from Madeira, J/11S Jataka led by Philippe Girardin and Gwenaël Thomas gave us a nice demonstration of performance! Reaching average speeds of more than 10 kts, the crew reports having surfed at 20 kts under spinnaker!
Transquadra is a French regatta for sailors over 40 years, which consists of two steps :
The first one allowed sailors to reach Madeira, started from Lorient in July 2017, and the second one, transatlantic, consisted to join Le Marin in Martinique.
The boat has also shown great reliability, "Our J /11S bore the shock, she could leave on tomorrow for another transatlantic", says Philippe Girardin, noting on arrival that the other competitors had suffered a lot of damages, on this step which proved to be very difficult, with the presence of many squalls.