J Boats success in the Morgan Cup
June 15th, 2021
news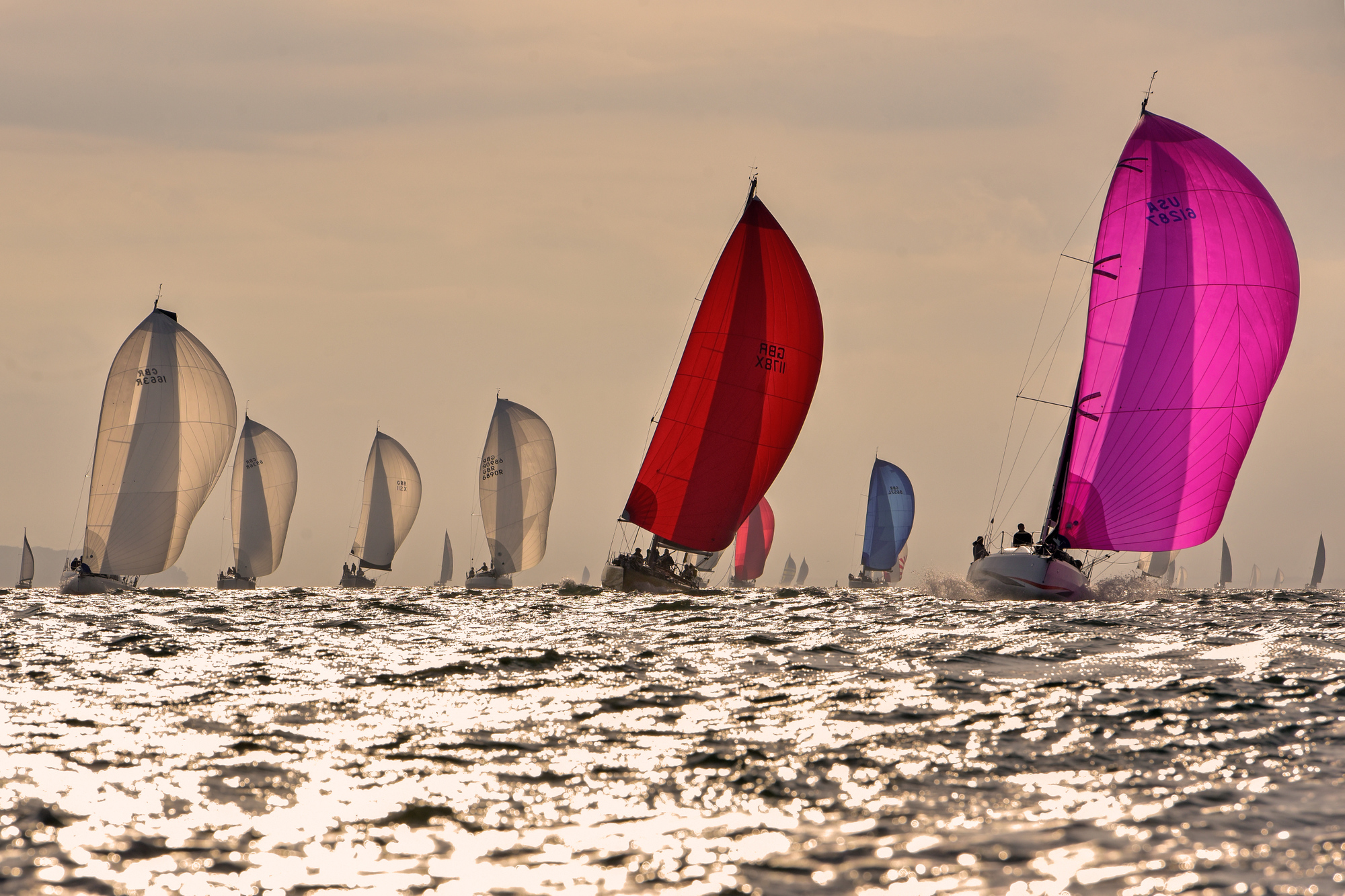 Congratulations to all of the J Boats competing in the Morgan Cup. Especially, Michael O'Donnell's J/121 Darkwood winner of IRC One and second overall in a fleet of 73 boats. Bruce Huber's J/112E Xanaboo was the winner of IRC Three and fifth overall. William McGough & Christian Jeffery racing J/109 Just So double-handed, finishing runner up in IRC 4.
"The impressive RORC fleet got away on a spinnaker run, exiting the Solent to the east before turning upwind to race in the English Channel to finish at Dartmouth, Devon. After one of the hottest days of the year, the overnight race was held in the comfort of a warm south westerly breeze. However, dense fog greeted the fleet as they tacked around the southside of the Isle of Wight. By morning on Day Two, with the race leaders closing in on the finish, high pressure arrived over the racecourse. The teams that could maintain their optimum velocity reaped the rewards." Quote the J expert Key Yachting
The next big event for the J Boats in England will be the 22nd edition of the Landsail Tyres J-Cup. Three days of great racing action 24-26 June, hosted by the Royal Southern Yacht Club. For more information: www.j-cup.co.uk
Complete article on  Key Yachting : https://bit.ly/3zqaWwJ
– – – –
Félicitations à tous les J/Boats qui ont participé à la Morgan Cup. En particulier, au J/121 Darkwood de Michael O'Donnell vainqueur de l'IRC One et 2ème au général sur une flotte de 73 bateaux. Le J/112E Xanaboo de Bruce Huber a remporté quant à lui l'IRC Three et se positionne 5ème au classement général. William McGough et Christian Jeffery qui ont couru sur le J/109 Just So en double terminent 2ème en IRC 4.
« L'impressionnante flotte du RORC s'est échappée sur un run de spi, sortant du Solent par l'est avant de remonter au vent pour courir dans la Manche et finir à Dartmouth, Devon. Après l'une des journées les plus chaudes de l'année, la course de nuit s'est déroulée dans le confort d'une brise chaude du sud-ouest. Cependant, un épais brouillard a accueilli la flotte alors qu'elle virait de bord autour du sud de l'île de Wight. Au matin du deuxième jour, alors que les leaders de la course se rapprochaient de l'arrivée, la haute pression est arrivée sur la course. Les équipes qui ont pu maintenir leur vitesse optimale ont remporté la course ! » précise l'expert J/boats anglais Key Yachting.
Le prochain grand événement J/Boats en Angleterre sera la 22e édition de la Landsail Tires J-Cup. Trois jours de grandes courses du 24 au 26 juin, organisés par le Royal Southern Yacht Club. Pour plus d'informations : www.j-cup.co.uk