J/99 launching
January 7th, 2019
news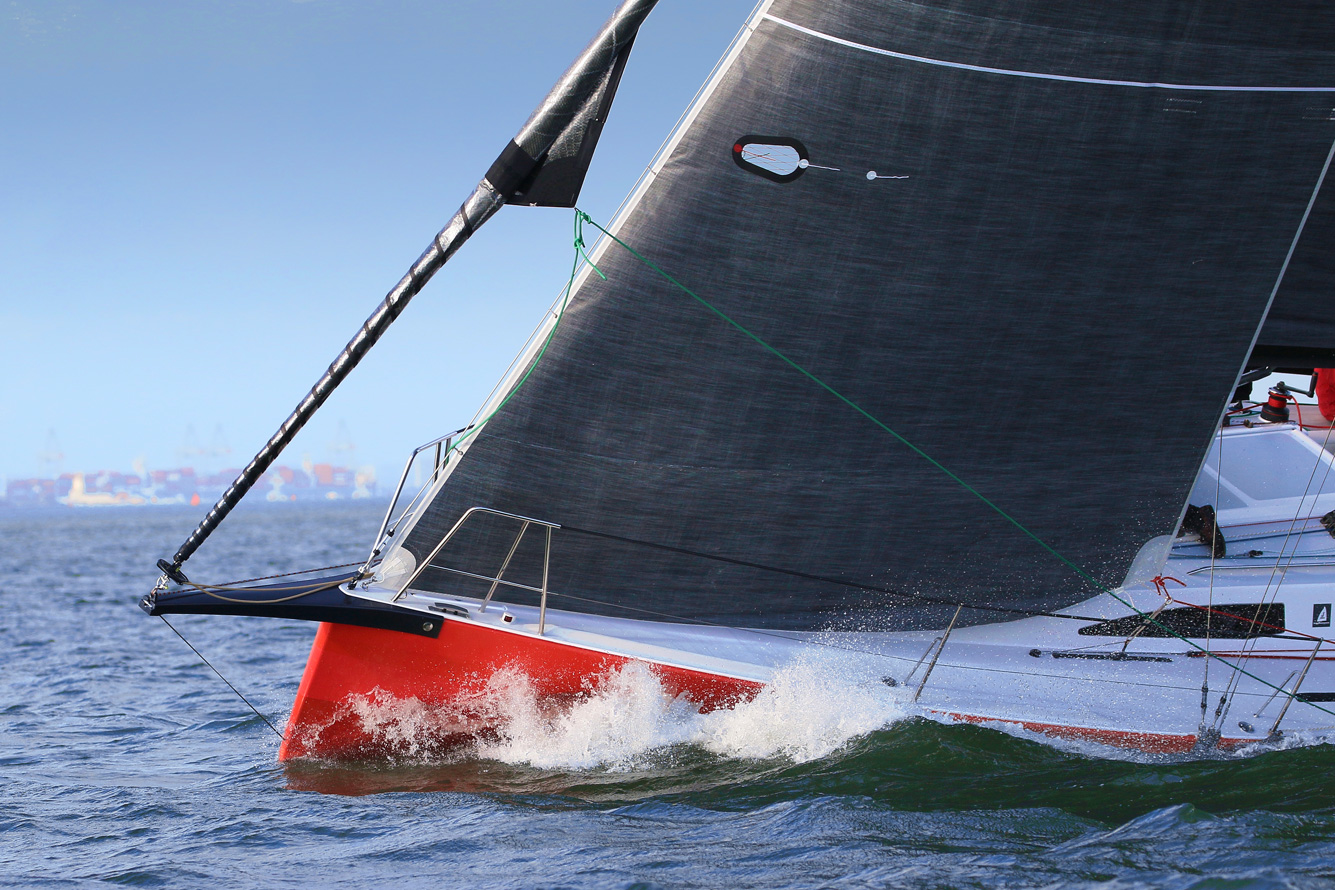 Within four days of its world debut at the Paris Boatshow, J/99 hull #1 was trucked, keeled, commissioned and launched at Hamble Point Marina in the UK. It was quite a feat by the J/Composites and J/UK teams and just in time to catch some late season sailing before the New Year. Conditions on the Solent were sunny, cold and breezy (16-20 kts with higher gusts). . . perfect for putting the J/99 right to the test.
"The first numbers on the electronics were quite impressive and exceeded our expectations," said Fred Bouvier of J/Composites. "We settled in upwind with main and big jib and the boat was smooth and stable going through the chop with a nice touch on the helm. The first impression of the rig was also excellent. The development done with spar builder AG+ paid off as we could easily adjust mainsail shape combined with a stiff rig to hold proper forestay tension."
"The best impression came from the speed while reaching and sailing downwind. The boat has a serious ability to accelerate and we could feel the input of this latest hull shape design. It was easy to transfer load on the boat into speed by just small adjustments on the tiller. It was smiles all around for the team."
Sea trials will continue in the coming weeks. Meanwhile, hull #2 is on its way to the Brittany Coast in France to prepare for launching in late January. Hull #3 is being readied for the Dusseldorf Show, and hull #4 will be on the way to the States later in January.